Here at Klar Voorhees Holmes Orthodontics, we always have great contests for our patients. Not only are they fun, but you can win exciting prizes!
Golden Ticket Contest
Is your child close to being ready for braces? Enter into the Golden Ticket Contest! KVHO will mail a letter addressed directly to your child. Inside this special letter is their Golden Ticket! At their recall visit, they can turn in the special ticket for a chance to win a $100 gift card to Dave & Busters.
Previous Contest
Come join in the fun and get the chance to win a big prize! We are currently playing the "Mouthguard Challenge." Our patients get to pick a card with a saying while they are wearing cheek retractors and then they are filmed. Then, they post and tag us in their hilarious video to #kvhowinadrone. Each entry is a chance to win the DJI Phantom 3 Drone. Ready Set Go!
KVHO on the Go!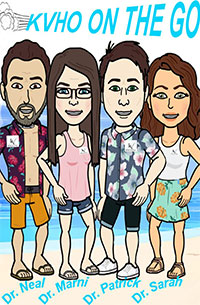 Take "KVHO on the Go" on your summer adventures! Take a photo with the "KVHO on the GO" on your summer travels. Be creative! Share the photo on your social media pages with #KVHOontheGO. Every photo you share enters you into the 3 summer drawings:
Florida Georgia Line (June)
Jason Aldean (July)
Brad Paisley (August)
Bonus Prize on August 18th ($100 Visa gift card for post with the most likes)
Previous Contests
Last quarter, we are giving away a drone to one lucky patient. Click on the video below to see how patients won just by playing our Mouth Guard Challenge.